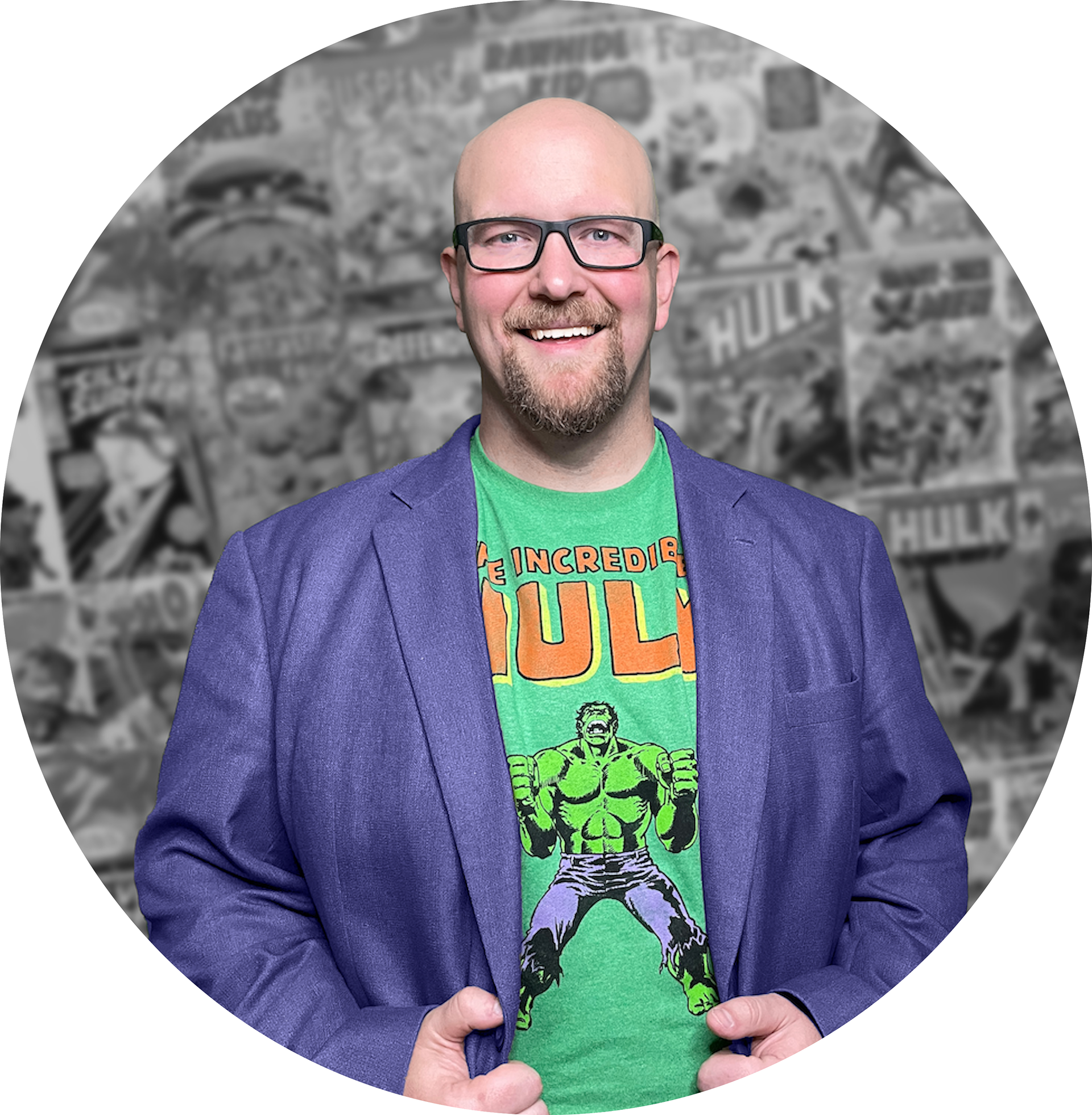 Hello - My name is Sean, and some things you'll know about me very quickly is that I love being

creative
and

telling stories

, I'm a huge fan of anything related to

comics

and

Disney

, and I'm extremely

tall

. 
Although my work has mostly been in the education field, I would describe my career as being a storyteller. I was a performer growing up, where I performed in theater and show choir as well as wrote plays and sketches. In the last few years, I've developed a strong interest in creating & editing multimedia, where I was first introduced to the technical side of storytelling with iMovie. Since then, I've increased my skills and love in creating media-based stories such as videos, podcasts, motion graphics, and photography. From creating fun media with family and friends to completing contracting work with clients, I've always enjoyed and took pride in delivering high-quality content.
Outside of my professional work, you can always find me involved with personal projects that I have a passion for. I co-host and edit a podcast called
"The Captioned Life,"
where my friend
Kevin Stahlecker
 and I talk about anything and everything related to comics and how it impacts our lives and society. I'm also a movie reviewer for
Comic Watch
, a grassroots organization focused on sharing their love for comics and all things fandom by providing the most insightful reviews and honest news in the industry.
You can also find me spending time with my wife and son, where we often enjoy visiting Disney World, traveling, playing board games, and going on any adventure that life brings our way. I also enjoy reading comics and watching movies & TV. 
My portfolio gives you a glimpse of what I've done and what I'm capable of. Feel free to browse through my work, and
let's connect
 to discuss how I can help you tell your story.